FLAT 5% OFF
On orders above ₹1499/- (Use Code: FLAT5)
FLAT 10% OFF
On orders above ₹1999/- (Use Code: FLAT10)
FLAT 12% OFF
On orders above ₹3999/- (Use Code: FLAT12)
FLAT 15% OFF
On orders above ₹5999/- (Use Code: FLAT15)
₹ 449.00
Regular price
₹ 499.00
Sale price
Unit price
per
Sale
Sold out
A traditional Indian pink rose petal preserve which translates to Rose+Sugar (Gul+kand)

Gulkand Shelf Life: 18 Months 
Description

How to use:
-Have it as it is after lunch
-Spread it on toast
-Have it with warm milk

Benefits:
-Helps in reducing body heat
-Acts as Natural Coolant
- Reduced Body Heat & Pacifies PITT level in body
-Packed without any Preservatives
-No artificial colour/flavour
-No use of refined sugar/ table sugar
Ingredients

Gulkand - Rose Petals, Raw Sugar
Peanut Butter - Peanuts and Jaggery
Storage Information

Store at Room Temperature
FAQ

Q1. What is Gulkand?
Answer: Gulkand is a rose-petal preserve believed to originate from India. The name literally translates to 'rose+sugar' (gul+kand).

Q2. Does Gulkand contain sugar?
Answer: Yes, Gulkand is primarily made from two ingredients that is Rose petals and Raw sugar

Q3. Can we eat Gulkand during pregnancy?
Answer: Due to its antibacterial and antiviral properties, Gulkand can be highly beneficial during a pregnancy. Not only does it purify your blood by removal of toxins to give you glowing skin but also, it can help one get rid of acne marks by boosting the gut bacteria.

Q4. How is Gulkand made?
Answer: Vediko's organic Gulkand is made by traditional and chemical-free processes, starting with basking Damask Rose petals in raw along with raw sugar (Mishri and Desi Khand).

Q5. What are the health benefits of Gulkand? Answer: Gulkand, a powerful antioxidant, has many therapeutic applications and health benefits. It's consumption is effective against gastrointestinal disorders such as constipation, inflammation, acid reflux, ulcers and GERD. It may also help relieve period pain and remove toxins to purify blood.

Q6. Is Gulkand helpful against acidic bodies? Answer: Yes, Gulkand helps in reducing Pit (acid) in our body which in turn helps us in combating acidity, acid reflux and similar issues.
View full details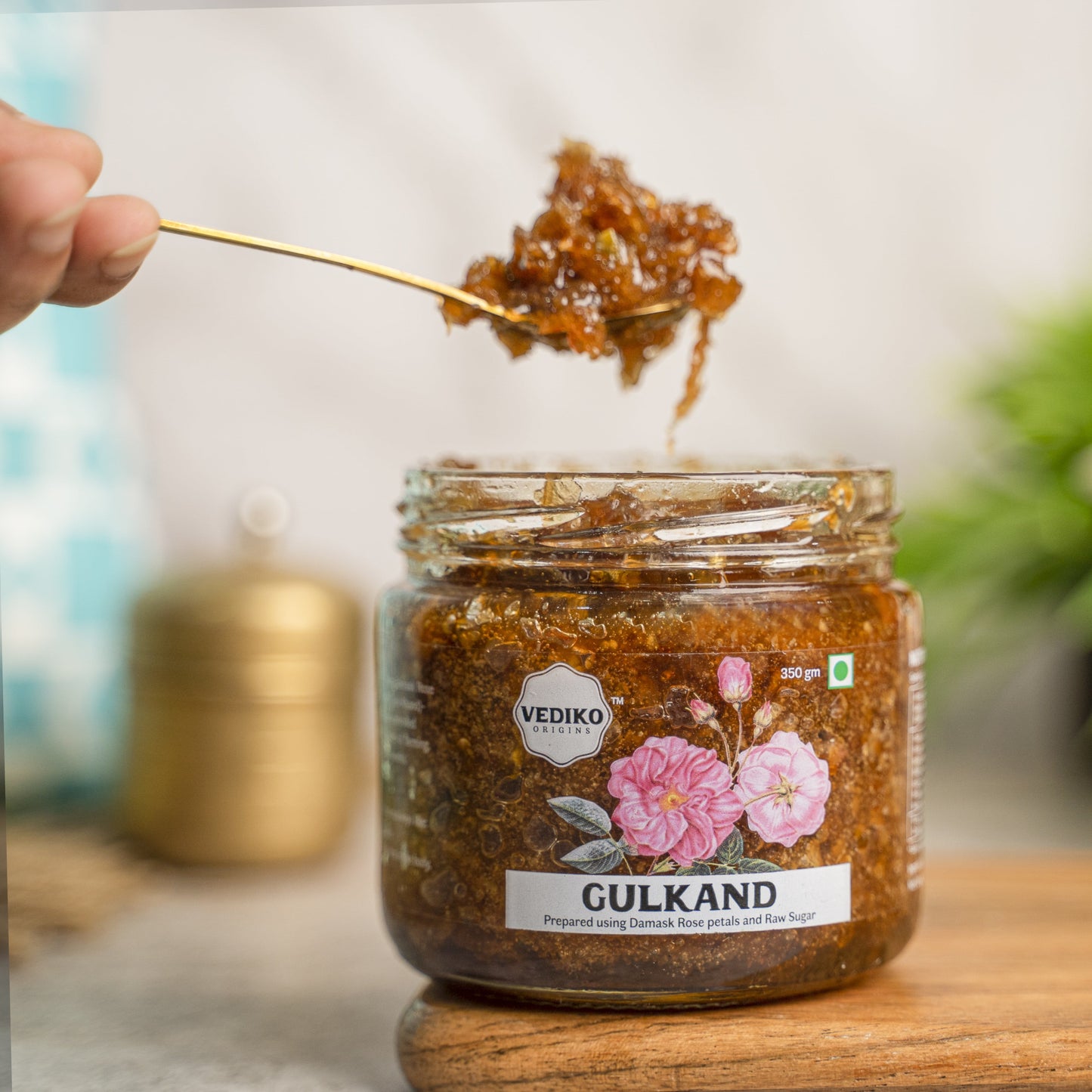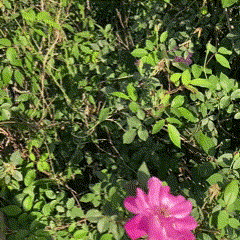 Our honest Process
Our Rose Gulkand is made from Damask Pink Rose Petals. These rose petals are suncooked with Mishri for few weeks. This is how we get this delicious Rose Preserve. We pack it without any preservatives or additives. Excellent Natural Coolant for our body!