FLAT 5% OFF
On orders above ₹1499/- (Use Code: FLAT5)
FLAT 10% OFF
On orders above ₹1999/- (Use Code: FLAT10)
FLAT 12% OFF
On orders above ₹3999/- (Use Code: FLAT12)
FLAT 15% OFF
On orders above ₹5999/- (Use Code: FLAT15)
₹ 449.00
Regular price
₹ 449.00
Sale price
Unit price
per
Sale
Sold out
Cold pressed virgin edible oil, made from organically grown black mustard seeds via traditional Kachi Ghani method. No preservatives.
Shelf Life: 12 Months
Description

How To use:
Black mustard oil is more pungent and has a strong flavour then yellow mustard which makes it an excellent option for pickles and body massages.
It can be used as a cooking oil for giving a strong mustard flavours
Benefits:
* Mustard oil has a high concentration of monounsaturated and polyunsaturated fats, which may assist maintain healthy cholesterol levels.
* When used topically, it can aid in the battle against bacterial and fungal infections.
* There is some evidence to support the use of mustard oil for sinusitis sufferers.
* Coughs, colds, and other respiratory diseases and irritants may be soothed with this remedy.

Storage Information

Store at Room Temperature
FAQ

Q1. What is Kachi Ghani Mustard Oil?
Answer: The term Kachi Ghani refers to the 'cold press' extraction method for extracting oil from seeds. To extract Mustard oil, Mustard seeds are crushed at a low temperature, preserving the oil's inherent characteristics, antioxidants, and essential oils.

Q2. Which Mustard Oil is best for cooking, yellow or black?
Answer: Both yellow and black Mustard Oils are good for cooking but their usage depends on individuals and their food palette. Though they have similar nutritional values, the pungency quotient and the flavor profile differs a little. yellow Mustard oil is less pungent with a mild flavour whereas black Mustard oil has a strong pungent smell along with the flavor. But if we look at the Indian dishes and our traditional curry based diets, black mustard is often used.

Q3. Is Black Mustard Oil good for health?
Answer: Mustard Oil is associated with a number of health benefits, such as, cardioprotective effects, reducing cellular growth in cancer, decreasing various headaches, and reducing rheumatoid arthritis. It is also used to treat fever, cold, lower back pains, muscle pains, psoriasis and fighting against skin infection.
View full details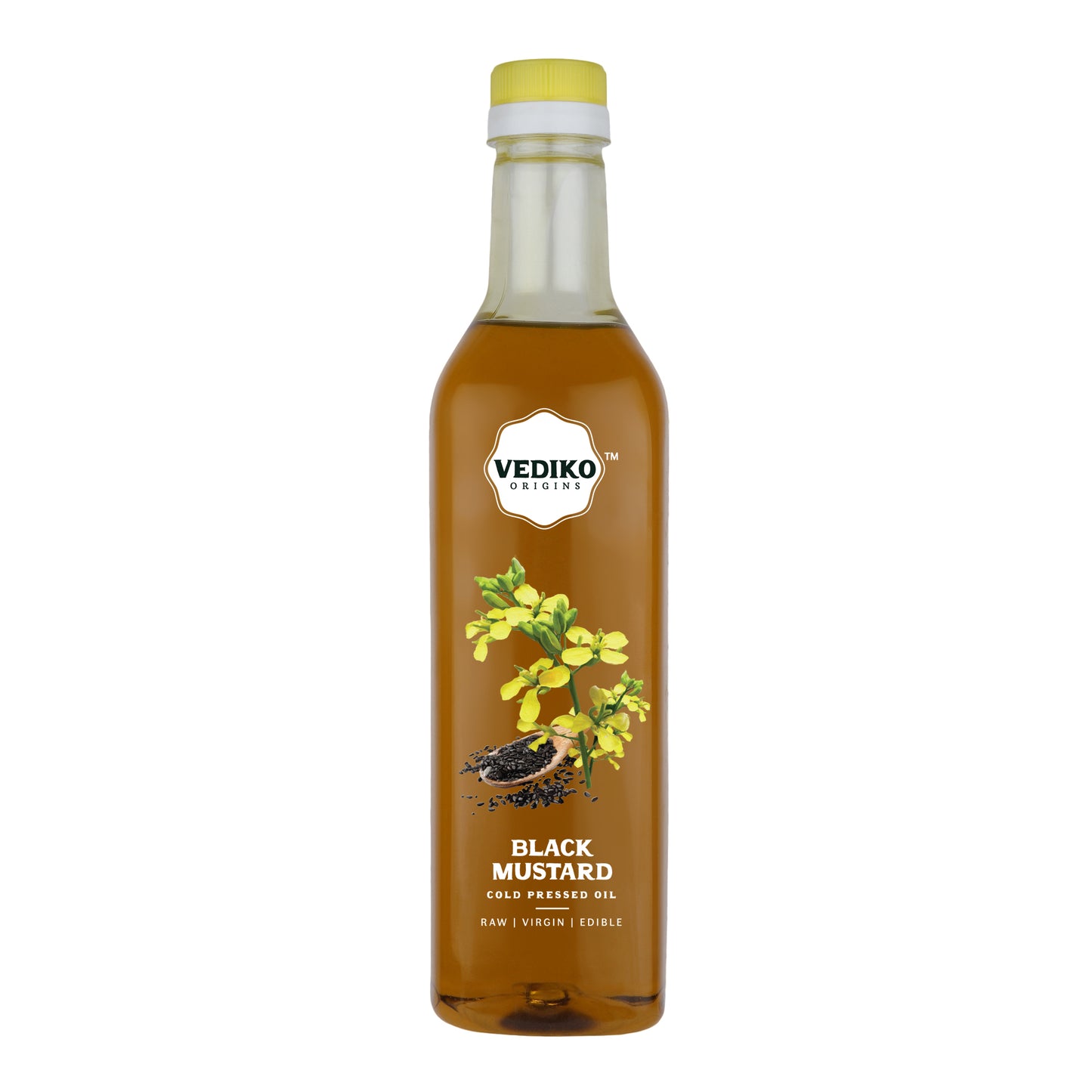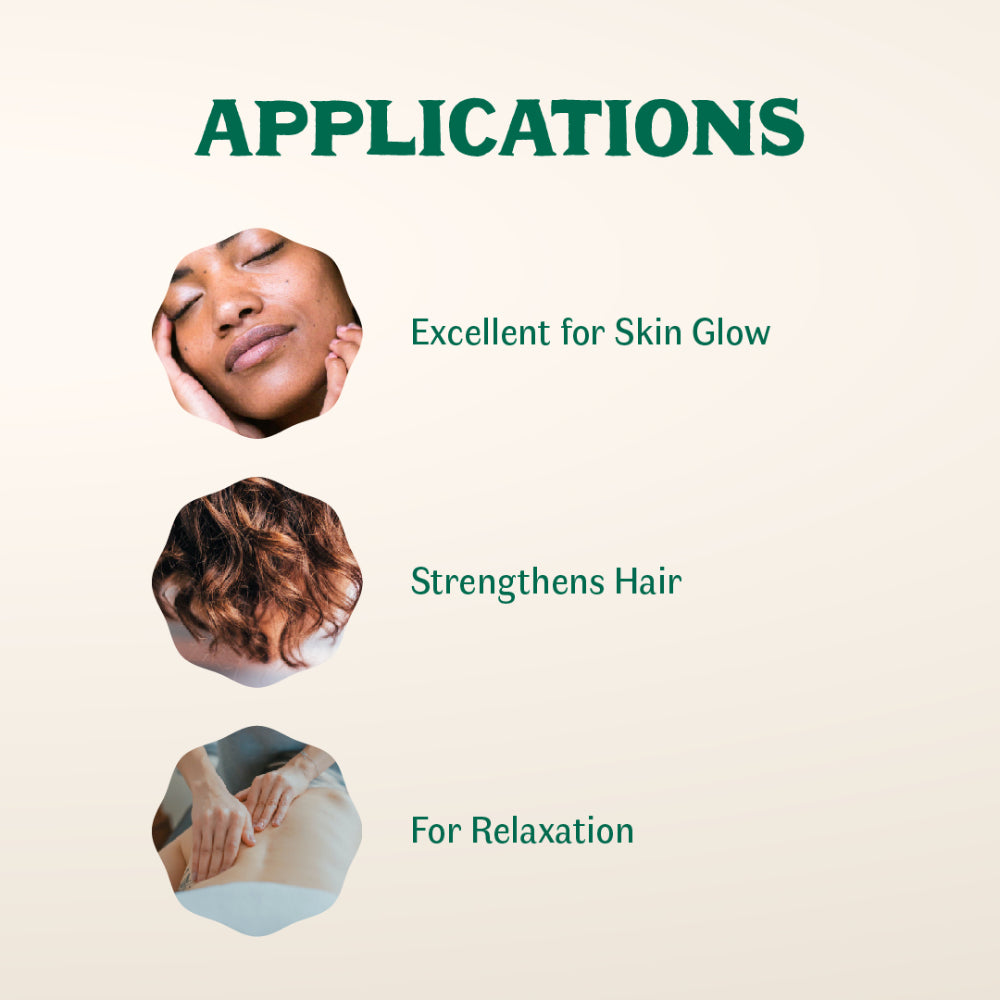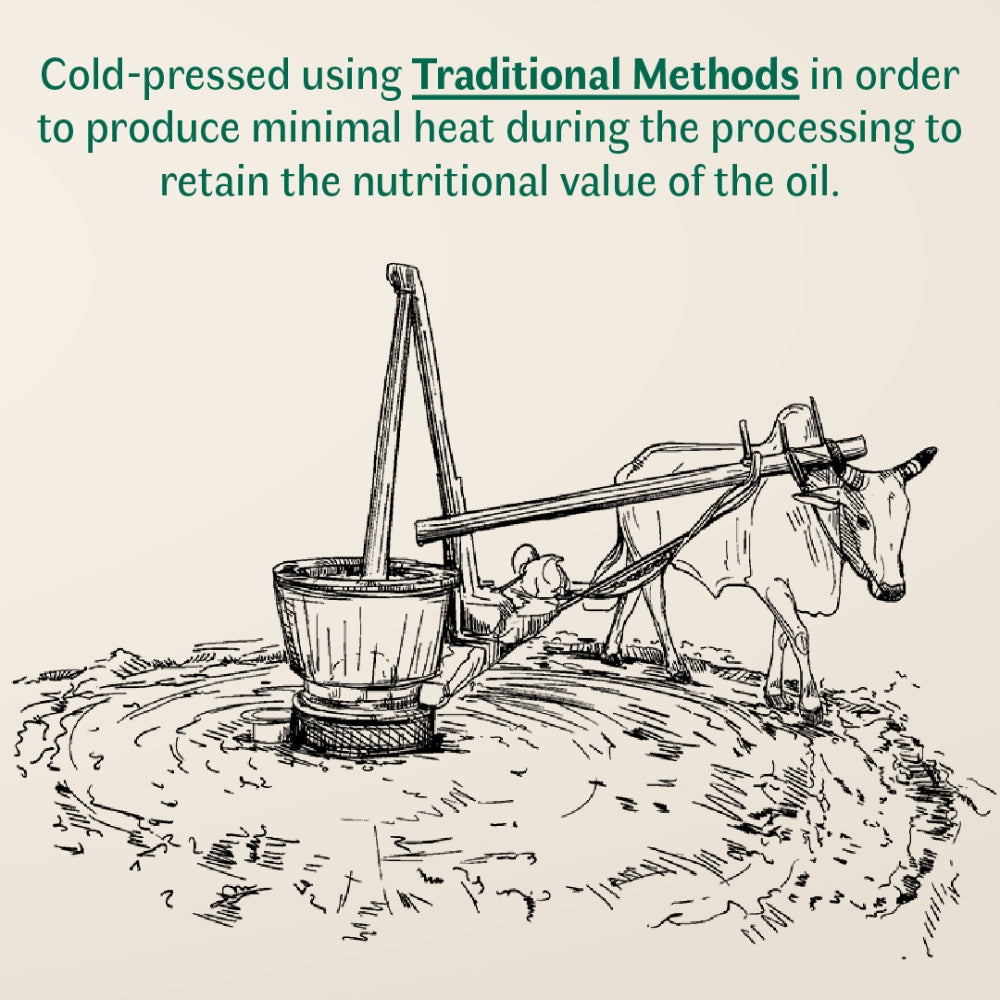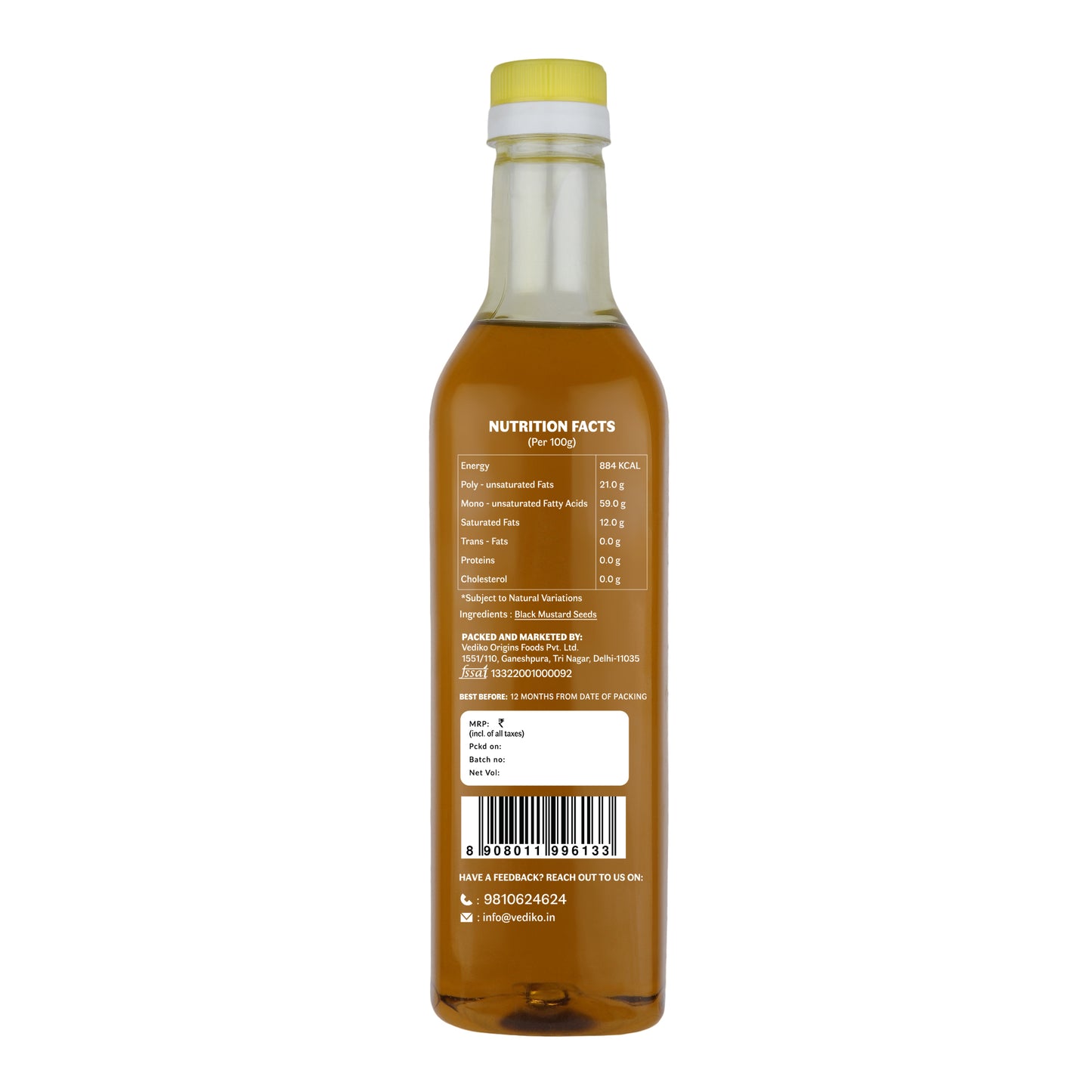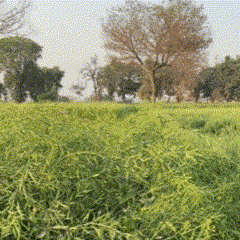 Our honest Process
Our Wood-Pressed Black Mustard Oil is made from organically grown GMO Free Black Mustard Seeds, cold pressed in Wooden Kolhus at a very slow RPM. So that minimal heat is generated in the extraction process. Keeping all the nutrition intact and giving a strong pungent aroma