FLAT 5% OFF
On orders above ₹1499/- (Use Code: FLAT5)
FLAT 10% OFF
On orders above ₹1999/- (Use Code: FLAT10)
FLAT 12% OFF
On orders above ₹3999/- (Use Code: FLAT12)
FLAT 15% OFF
On orders above ₹5999/- (Use Code: FLAT15)
₹ 599.00
Regular price
₹ 699.00
Sale price
Unit price
per
Sale
Sold out
Cold-pressed virgin edible oil, obtained from organically grown Gurbandi almonds via the traditional Kachi Ghani method. No preservatives.

Shelf Life: 12 Months
Description

How To Use:
* Can be used as a moisturiser
* A relief against fighting sinus
* Can be used as a serum for puffiness and dark circles under the eyes
* Strengthens nervous system
* Can be applied to hair as its hydrating properties would nourish hair and scalp.

Benefits:
* Contains mono-saturated fats and vitamin E, along with vitamins and antioxidants.
* These are great for hair growth and could be used to protect the cells from excessive free radicals which are the main cause of chronic and degenerative illnesses and cardiovascular diseases.
* It's also a great source of magnesium, phosphorus, and copper.

Storage Information

Store at Room Temparature
FAQ

Q1. Is Almond Oil good for hair?
Answer: For dandruff-free, strong hair and a healthy scalp, Almond oil is the perfect choice. There are numerous other benefits of using Almond oil in your hair because it's full of nutrients. Apart from vitamins and minerals, it contains Vitamin E, fatty acids, proteins, potassium and zinc.


Q2. Can I use Almond Oil on my face?
Answer: If you're not allergic to nuts, Almond oil is the ultimate key for a healthy skin. Due to its palliative and anti-inflammatory nature, it will help you in getting glowing skin with improved acne, reduced puffiness and reverse sun damage.

Q3. How to use Almond Oil for removing dark circles?
Answer: For reducing dark circles, Almond Oil could be used as you like- a makeup remover or a moisturizer or a cleanser. To use it as a cleanser, mix it with an essential oil first. But, if you choose any of the other two ways, only a small dab will be enough. No matter what method you choose, it'll soothe your skin and help it repair.

Q4. Can I use Almond Oil daily?
Answer: One can use Almonds as frequently as they want, provided they use a moderate amount. But this usage also depends on your skin type. For dry skin, 2-3 days a week is enough while once a week is good for oily skin. Sensitive skin such as one with acne-prone zones should be careful so as to not block any pores.

Q5. Which is the best oil for hair growth, Coconut or Almond oil?
Answer: Coconut oil is the age-old trusted option for hair growth. It soothes your scalp, for the vitamins and fatty acids remove the built-up of sebum from the hair follicles, accelerating the growth of your hair. This absorbing and soothing oil will also give luster to your hair. With that being said, we can use both these oils for overall better health of hair and skin.

Q6. What kind of Almonds are used to make this oil?
Answer: We use Gurbandi almonds to make this oil.
View full details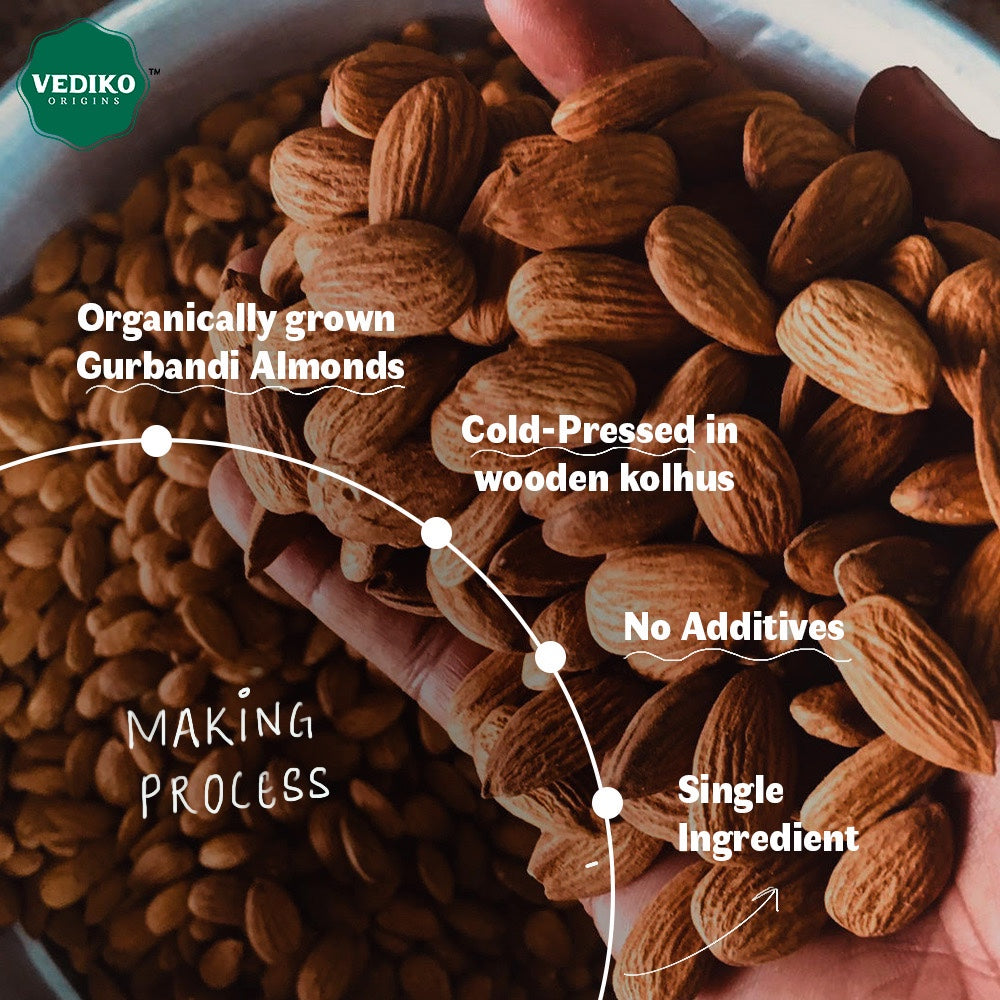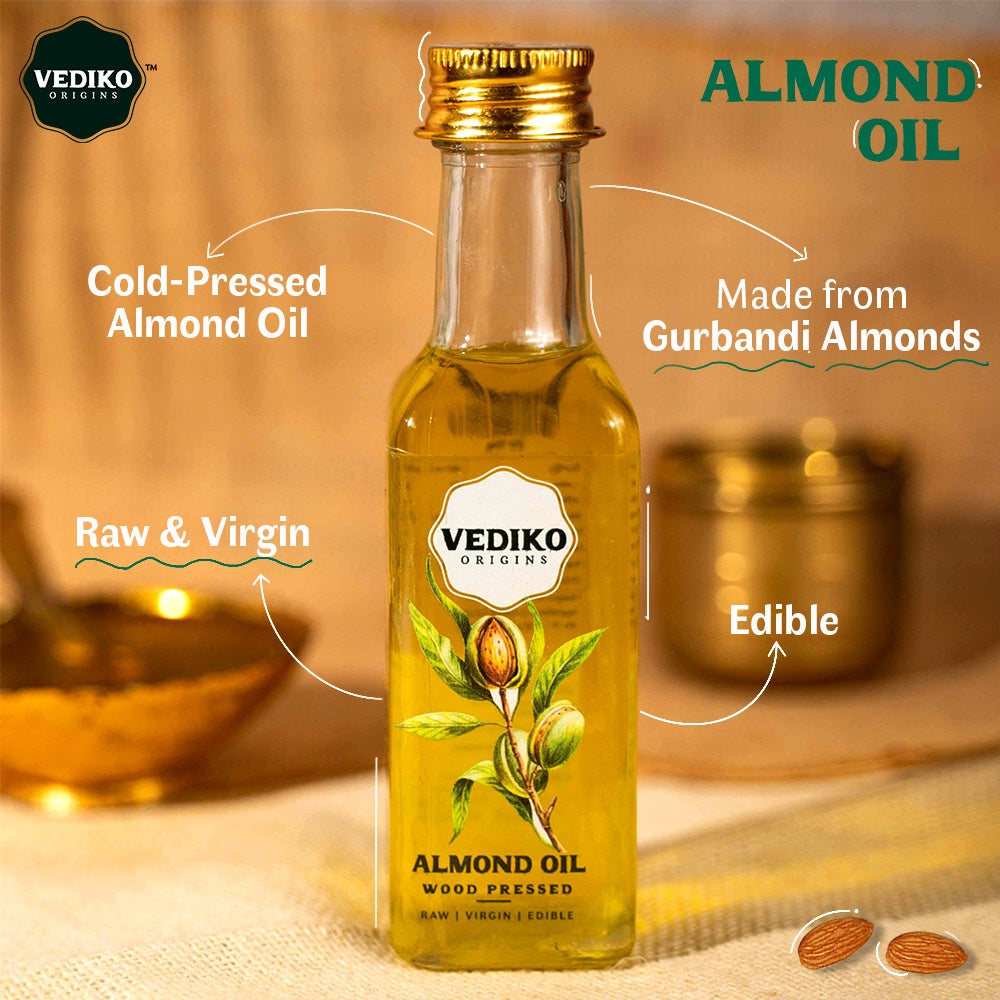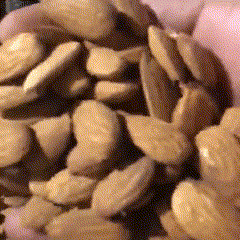 Our honest Process
Our Wood-Pressed Almond Oil is made from organically grown Gurbandi Almonds, cold pressed in Wooden Kolhus at a very slow RPM. So that minimal heat is generated in the extraction process. Keeping all the nutrition and flavour intact.